Welcome to Airsoft CT! – Connecticut's Premier Source for Airsoft
You've found Connecticut's only source for community oriented discussion related to the sport of Airsoft! Airsoft CT is Connecticut's home on the web for the largest, oldest and most welcoming airsoft community in CT. We work with all the Connecticut airsoft field owners, airsoft store owners and airsoft game organizers to ensure that you have one of the best Airsoft scenes in the country, if not the world. With Five operational airsoft fields, including 2 indoor CQB facilities, you can now play airsoft almost here with less than an one hour ride from anywhere in the state and on almost any day of the week. Click around for info on our various magazine interviewed Connecticut airsoft teams tearing up the North East, the latest intel on airsoft stores in Connecticut and our Connecticut airsoft fields.  We've setup new articles explaining what airsoft is, as well as what is required to play airsoft. We also have airsoft guns and other airsoft related tactical equipment reviewed in our reviews section. Be advised, not everything makes it to the front page of Airsoft CT, please visit our airsoft forums for the absolute latest updates on airsoft games, airsoft sales and airsoft community info!
PARENTS
Is your child interested in Airsoft? We're here for you as well!  http://www.airsoftct.com/airsoft-ct-parents/
Airsoft CT Social Networking Update!
Airsoft CT is now on… FACEBOOK! Please become a fan and help your airsoft community grow! I will be updating the Airsoft CT Facebook page for major events and other news. Stay tuned. We're also on Twitter @Airsoft CT.  As always, check out our airsoft forums for up to date airsoft news and airsoft events!
Connecticut Airsoft News!
Tactical Airsoft has found a new home..
Tue Oct 07, 2014 9:12 pm // 1 comment // fubar86
Tactical Airsoft's New Indoor Field prepairing to open.
Tactical Airsoft's New Indoor Airsoft Field Urban Uprising has been approved and permitted by the town of Windsor and in the building process.
Stay tuned for information about our Grand Opening of this State Of The Art 24,000 sq ft Indoor field.
Strategic Compound
Sun Aug 17, 2014 10:29 pm // 2 comments // StrategicCompound
Opening soon to the airsoft community, Strategic Compound.
After 30 years of business and memories, Strategy Plus will be closing their doors. Our mission is to bring back the unique experience players once had.
Located in East Hampton, CT about 15 minutes from Cromwell CQB! This massive woods of outdoor adventure will definitely get your heart pounding. Keep an eye out for new posts on launching date sometime in early October 2014!
more to follow soon…
Ops 5 November 9th @ Cromwell CQB
Mon Oct 28, 2013 8:26 pm // 0 comments // FoxtrotBravo
This is a 5 man team event! Your team will be playing against the Cromwell team! The Cromwell team is stationary and must remain in their designated area! There's a twist to this! Each team member is allowed 20 rounds! A total of 100 rounds per team! The Cromwell team will also have 20 rounds each! Weapon of your choice, (no snipers!) All mags will be loaded by a CQB staff to ensure each mag has 20 rounds only. Choose your shots wisely, and utilize team work! This Op is for speed & precision in a combat situation, does your team have what it takes to complete the mission?
ZOMBIE APOCALYPSE (revenge of the Zombies)
Mon Oct 14, 2013 9:14 pm // 0 comments // FoxtrotBravo
Hey guys! Its time for Cromwell CQB Airsoft [/color]annual Zombie Apocalypse ( Revenge of the Zombies) Op! October 26th @ 17:00 – close. ( may run a little later than 20:00.) This is a 5 man team event and prizes will be awarded for 1st & 2nd place winners! As always with all CCA's Special ops FREE pizza is included! Hope we will see some of you Zombie lovers at the op! This year there will also be a prize for best Zombie costume!
OCTOBER 26th
17:00 hrs. – Close
$35.00 admission
Bring Zombie costume if you can!
This is primarily a pistol and shotgun Op! SMG OK.
New Gas Guns in
Tue Jun 25, 2013 4:29 pm // 0 comments // Lester
Just in VFC Smith and Weston M&P compact 9mm gas blow back pistols, and spare mags
Colin GZA
tech
Play N trade is now partnering up with Kastway!
Tue Aug 07, 2012 10:18 am // 0 comments // latino9321
Hey Guys my name is Charles have great and exciting news here at Play N Trade We are teaming up with Kastway
and are now going to stock airsoft in Danbury CT!
The stores name is
Play N Trade
147 Main ST
Danbury CT, 06810
Store hours are Mon-Sat 10-9
Sunday 11-6
Contact Number: 203-826-7909
I am very excited to bring this to our community and I hope to see you soon!
Fields of Fire – Mystic CT Opening May 2012.
Sat Mar 31, 2012 8:42 am // 3 comments // Binky
You shoreline boys are getting a 50 acre field hosting both Airsoft and Paintball beginning in May. The field will consist of between 8-12 varying fields and while Paintball is obviously going to be the main business focus, it was intended for Airsoft as well from the get go.
There's plenty of restaurants in the area and hotels as well for those looking to travel as well as Mystic's other attractions for those that might want to spend a weekend there with their families.
http://www.fieldsoffirect.com/#
http://www.facebook.com/pages/Fields-Of-Fire-Mystic/253555111359377
Airsoft in Connecticut under attack
Thu Feb 23, 2012 12:00 pm // 4 comments // Jaybone
Quote Originally Posted by http://cga.ct.gov/2012/TOB/H/2012HB-05220-R00-HB.htm
AN ACT CONCERNING LOOK-A-LIKE FIREARMS.
Be it enacted by the Senate and House of Representatives in General Assembly convened:
Section 1. (NEW) (Effective October 1, 2012) (a) As used in this section, "look-a-like firearm" means any imitation firearm, simulated firearm, replica of a firearm or other device which substantially duplicates or is so similar in coloration and overall appearance to an existing firearm as to lead a reasonable person to perceive that the device is a firearm.
(b) No person shall alter, change, deface, remove, paint, emboss or in any other manner obliterate any coloration or markings that are required by any applicable state or federal law or regulation for any look-a-like firearm, in a manner that makes the look-a-like firearm look more like a firearm. Any person who violates any provision of this subsection shall have committed an infraction. This subsection shall not apply to the use of look-a-like firearms in theatrical productions including, but not limited to, motion pictures and television and stage productions.
(c) No person shall possess any look-a-like firearm, paintball gun, pellet-firing air gun or BB. gun in or on, or within one thousand five hundred feet of, the real property comprising a public or private elementary or secondary school. Any person who violates any provision of this subsection shall be fined not more than five hundred dollars or imprisoned not more than three months or both.
(d) The provisions of this section shall not apply to any look-a-like firearm, paintball gun, pellet-firing air gun or BB. gun used by the Department of Emergency Services and Public Protection, police departments, the Department of Correction or the military or naval forces of this state or of the United States in the discharge of their official duties.

Statement of Purpose:
To make it an infraction for any person to deface the markings on any look-a-like firearm and to ban the possession of look-a-like firearms, paintball guns, pellet-firing air guns, and BB. guns within one thousand five hundred feet of, the real
This is a ridiculous overreach of our state legislature to ban air guns and replicas from private homes and properties all over Connecticut. 1500 feet is a huge radius around the 'real property' of a public school. It exceeds even the Federal law on carrying real firearms without a permit around schools.
This needs to be fought aggressively.
There is public hearing on March 1st, 2012.
Here is how to testify:
http://www.cga.ct.gov/asp/content/yourvoice.asp
We should all also be writing our legislators to tell them how distasteful and restrictive this is.
Everyone needs to get testimony submitted on this. Everyone needs to contact their representatives.
This is a huge overreach and needs to receive the scrutiny and outcry it is demanding.
Public hearing information:
*SELECT COMMITTEE ON CHILDREN
THURSDAY, MARCH 1, 2012
The Select Committee on Children will hold a public hearing on Thursday, March 1, 2012 at 2:30 P.M. in Room 1E of the LOB. Please submit 25 copies of written testimony to Committee staff at the time of sign up. Testimony submitted after sign-up may not be distributed until after the hearing. Sign-up for the hearing will begin at 1:30 P.M. in First Floor Atrium of the LOB. The first hour of the hearing is reserved for Legislators, Constitutional Officers, State Agency Heads and Chief Elected Municipal Officials. Speakers will be limited to three minutes of testimony. Unofficial sign-up sheets have no standing with the Committee.
SUBJECT MATTER: Child Related Bills
*S.B. No. 194 (RAISED) AN ACT CONCERNING THE POSTPONEMENT OF JURY DUTY FOR BREASTFEEDING MOTHERS.
*H.B. No. 5184 (RAISED) AN ACT CONCERNING DISSECTION CHOICE.
*H.B. No. 5218 (RAISED) AN ACT CONCERNING TOXIC FIRE RETARDANTS IN CHILDREN'S PRODUCTS.
*H.B. No. 5219 (RAISED) AN ACT CONCERNING THE INCLUSION OF YOUNG ADULTS IN THE ANNUAL REPORT CARD ON POLICIES AND PROGRAMS AFFECTING CHILDREN.
*H.B. No. 5220 (RAISED) AN ACT CONCERNING LOOK-A-LIKE FIREARMS.

Reposted from Rich on another forum
Revised Saturday Gaming schedule fro GZA Indoor
Thu Feb 16, 2012 11:08 am // 0 comments // Lester
Effective Saturday March 3rd, we are implementing a new gaming structure for Saturdays.
We will be hosting 2 gaimng sessions. From 12-4:45pm we will be hosting Young Guns Gaming. It will be gaming more structured towards the newer and younger generation of Airsoft gamers. ALL AGES ARE WELCOME.
The games will be shorter in length, the lights will be left on at all times, and the staff will be instructing and helping gamers with tequniques throughout the course of the day.
The second session (Advanced Level Gaming) will last from 4:45 till 10pm. This gaming session will be geared a bit more aggressively. The lights will go on and off periodically, the missions will be more complex and longer in length. There will be medic rules, small team tactics and more.
The Young Guns Gaming session or Advanced level gaming is $20.00 per session, or $30.00 for the entire day. We do offer Rentals and masks for those in need.
Please fell free to contact us with any questions!!
Operational Scenarios 2012 Schedule
Wed Feb 08, 2012 3:56 pm // 0 comments // OPSevents
February 12,2012-Operation Hammer Down II – Strategy Plus
http://www.operationalscenarios.com/ops-airsoft-event-schedule/
March 18, 2012- Operation Occupy Wolcott- Ground Zero Airsoft
April 2012
May 12, 2012- Operation Daisy Cutter- Ground Zero Airsoft
Jun 2012
July 2012
August 2012
September 2012
October 28, 2012– Halloween CQB Game– GZA Indoor CQB Field
November 2012
December 29,2012- OpS Xmas CQB Bash-- GZA Indoor CQB Field
For more information on OpS Events. please visit– http://www.operationalscenarios.com/ops-airsoft-event-schedule/
Ground Zero Urban Combat Facility
Tue Dec 13, 2011 9:57 pm // 2 comments // Bones
The Field will be open this friday! 12/17!
The hours will be from 5pm-10pm
Price will be $20 per person. Dont be the guy who missed out on the FIRST EVER game at Ground Zero Urban Combat Facility.
Rules:
-Under 18 full face mask required NO EXCEPTIONS
-18 and older must wear full seal goggles, shooters are not acceptable. they must have full foam coverage with elastic retention.
-FPS limit is 350 with a .20 gram BB
-Semi Only when clearing rooms
-No blind firing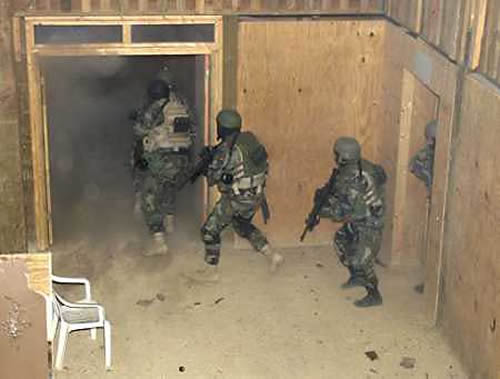 Airsoft CT is once again taking paid Sponsers
Mon Nov 21, 2011 10:15 pm // 0 comments // Binky
Airsoft Store and Business owners,
I've decided to once again open this site to direct paid advertising of local businesses with a top tier banner ad placed right at the top of the page next to our logo. This will be on a rotational basis per page refresh and will also be on our main site page. We get approximately 40,000-70,000 page highly targeted views here per month, looking for your services, wares, and fields. We boast approximately 2000 users here, along with several guest views a day. This has, in the past, had a direct benefit to advertisers on the site, and I've watched business drop off sharply since it was stopped for some of them. This is despite offering free advertising in the various forums for CT based businesses. It's because of this that I've opted to begin offering banners and personalized business forum sections to our sponsors once again.
That said, I will continue to offer free advertising in the various forums. My goal here is to promote our local businesses and those who offer safe, legal and insured places to play airsoft. The free advertising via posts is a wonderful way to keep the community energized and engaged and I encourage it as well. Unfortunately, the free advertising is only as good as the amount of posts made by your business. No posts, no customer awareness. For those not taking advantage of this, you can either do that yourselves, pay an employee to do it when business is slow, or pay us to host a banner ad that definitely gets noticed.
Please contact me with any questions regarding this. Advertising packages are $180 every six months. That should be plenty of time to measure the increase in business.
New Shop Pics!
Thu Oct 20, 2011 5:08 pm // 4 comments // Lester
The new address is
130 Scott Road
Waterbury, CT 06403
203-527-3262
Cromwell CQB threatened and in trouble!
Wed Oct 19, 2011 2:25 pm // 1 comment // Trinh
Please note, i am doing this to help them out. I am not the original poster, and simply copy and pasted this from their facebook page and website.
ATTENTION ALL CCA GAMERS!!!! WE NEED YOUR HELP TO REMAIN OPEN!!
The future of CCA is being threatened by complaints from neighbors about noise and accusing us of gaming outdoors. We all know the outdoor field has never opened. We need your support! NOVEMBER 1st @ 7:00 PM Cromwell Town Hall there will be a meeting to determine CCA existence. We were in the works to expand indoors to 20,000 sq. FT. Everything must be put on hold until this issue is resolved. The more support at this meeting the better. Parents, gamers, year pass holders, and Future gamers if you wish to continue gaming at CCA we need you to attend this meeting!! Thank You for your Support and PLEASE remember to pass this message along! NOVEMBER 1st @7:00 PM Cromwell Town Hall. We can't do this one alone. CCA
New Ground Zero Location!!
Fri Oct 14, 2011 6:48 am // 1 comment // Lester
Ground Zero would like to announce its' opening of a second store in Ct on October 21st at 12:00 pm! It will be located at 130 Scott road Waterbury CT 06705. The phone number is 203-527-3262. It is located in the rear of the strip mall. Enter on the left and drive around back! It is a 10,000 square ft building!
This is the same location that the new indoor CQB facility will be located as well. Construction of the CQB facility will commence Monday October 17th. We are hoping for a grand opening November 4th! It will be 11,000 square feet of Office style indoor gaming. Sounds effects, furnished office spaces, and more!
We will post update and pics as they are available.
Thanks for the continuing support!
FREE airsoft Magazine
Mon Oct 10, 2011 12:11 pm // 2 comments // txmongoose
Hello,
I would like to announce the launch of Ghost Milsim Magazine. It is a FREE e-mail based quarterly magazine that covers airsoft. It includes things like replica reviews, gear reviews, tactic discussions, field reviews, and much more.
We are doing an initial subscriber drive. What this means is that every one who subscribes will be eligible for drawings held through out the year. What happens is we buy or receive replicas for review, we then put some of them in a drawing for you, our subscribers to win. The first drawing will be held after the release of the first issue in January. Every one who is a subscriber will receive one entry to each drawing, the winners will be announced in the following issue, and will be contacted by e-mail to get shipping information.
Want to get more than one entry into the prize drawings? Recruit more subscribers for us. All you have to do is get some one else to subscribe, have them put your name and e-mail address in the body of their initial subscription e-mail and you will receive one additional entry for each person recruited. By recruiting you better your chances of winning plus you better the chances that the prizes will get better and keep coming. You do this by getting us more subscribers, which in turn helps us get more advertisers and sponsors. Meaning we can keep providing a free magazine to our subscribers.
Want to earn some cash? If you know someone who could benefit from advertising in our magazine refer them to us and you will receive a 10% commission on any advertising that comes from your referral. Just have the company e-mail us and state that you told them about us. Have them put your name and the e-mail address you subscribed with in the body of the e-mail.
Interested? Sign up for free by e-mailing us at info@ghostmilsim.com topic subscribe.
Like us on facebook, search for Ghost Milsim Magazine on facebook
Disclaimer:
Your information will not be sold or shared with anyone.
Ghost Milsim has the right to cancel subscriptions at any time with out notice.
The views or statement included in the newsletter do not reflect the views or opinions of any advertisers in said issue.
Reproduction or redistribution of this newsletter is not authorized without express consent from Ghost Milsim.

Article in the Courant today regarding Airsoft
Mon Oct 10, 2011 7:05 am // 2 comments // Binky
Coworker mentioned there was an article in the paper on Airsoft in today's Hartford Courant.
http://articles.courant.com/2011-10-09/community/hc-ct-airsoft-1002-20111009_1_replica-firearms-ground-zero-connecticut
Article is two pages and covers a lot of different perspectives, stores, and fields. Well written in my opinion!
Stay with us for more up to date news for CT Airsoft!