Welcome to Airsoft CT.com!
You've found Connecticut's only source for community oriented discussion related to the sport of Airsoft!
Our forum's are full of information and are being complimented by a host of new features designed to help our 1000+ members find Connecticut airsoft stores, other airsoft players and games on short notice.
Please join us in helping to make CT one of the country's premier states for this adrenaline pumping sport. Below you'll find the latest Airsoft news for the area, including upcoming games and the latest magazines. Be advised, not everything makes it to the front page, please visit our forums for the absolute latest updates.
Update
AirsoftCT.com is now on...
Please become a fan and help the community grow. I will be updating the facebook page for major events and other news. Stay tuned.
Local Airsoft News
[phpBB Debug] PHP Notice
: in file
/includes/session.php
on line
1007
:
Cannot modify header information - headers already sent by (output started at /home/ctgrey02/Airsoftct.com/index2.php:161)
[phpBB Debug] PHP Notice
: in file
/includes/session.php
on line
1007
:
Cannot modify header information - headers already sent by (output started at /home/ctgrey02/Airsoftct.com/index2.php:161)
[phpBB Debug] PHP Notice
: in file
/includes/session.php
on line
1007
:
Cannot modify header information - headers already sent by (output started at /home/ctgrey02/Airsoftct.com/index2.php:161)
Ops 5 November 9th @ Cromwell CQB
Mon Oct 28, 2013 9:26 pm // 0 comments // FoxtrotBravo
This is a 5 man team event! Your team will be playing against the Cromwell team! The Cromwell team is stationary and must remain in their designated area! There's a twist to this! Each team member is allowed 20 rounds! A total of 100 rounds per team! The Cromwell team will also have 20 rounds each! Weapon of your choice, (no snipers!) All mags will be loaded by a CQB staff to ensure each mag has 20 rounds only. Choose your shots wisely, and utilize team work! This Op is for speed & precision in a combat situation, does your team have what it takes to complete the mission?
ZOMBIE APOCALYPSE (revenge of the Zombies)
Mon Oct 14, 2013 10:14 pm // 0 comments // FoxtrotBravo
Hey guys! Its time for Cromwell CQB Airsoft [/color]annual Zombie Apocalypse ( Revenge of the Zombies) Op! October 26th @ 17:00 - close. ( may run a little later than 20:00.) This is a 5 man team event and prizes will be awarded for 1st & 2nd place winners! As always with all CCA's Special ops FREE pizza is included! Hope we will see some of you Zombie lovers at the op! This year there will also be a prize for best Zombie costume!

OCTOBER 26th
17:00 hrs. - Close
$35.00 admission
Bring Zombie costume if you can!
This is primarily a pistol and shotgun Op! SMG OK.
Eyes Of Death Needs the help from the community......
Mon Jul 15, 2013 5:01 pm // 0 comments // fubar86
Hey everyone on Sat.13,2013 a team member and his family lost the house and all belongs to a fire. I Freddy (aka Fubar) and the team are trying to put together things such as food clothing etc,,,,, for the family.There are two adults, two boy, two dogs, one bunny.Anything helps at this point and if you can help us out it would be wonderful. Any donations can be dropped off at Tactical Airsoft 20-J Hultenius st Plainville CT



Thanks it means alot
Fubar
New Gas Guns in
Tue Jun 25, 2013 5:29 pm // 0 comments // Lester
Just in VFC Smith and Weston M&P compact 9mm gas blow back pistols, and spare mags


Colin GZA
tech
December 15 King33 and GZA CQB Sim class
Sat Dec 08, 2012 7:16 pm // 2 comments // Lester
King 33 & Ground Zero Airsoft
King 33 is proud to announce Tactical training with Simunition with GROUND ZERO AIRSOFT USA
Tactical Training Course schedule, pricing and overview:
Simunition/FX has been in use by military and law enforcement since the late 1980's and is now available to the public in the United States. This means you can take your training or game to the highest level possible only with the certified, insured and qualified instructors at King 33.
December 15th from 7-9PM $50 per shooter (inlcudes 15 sim rounds) plus additional ammo expense .58 cents per round.
Agenda: CLASSES ARE CAPPED TO A MAXIMUM OF 12 SHOOTERS and YOU MUST BRING YOUR OWN EYE AND GROIN PROTECTION (GOGGLES OR SHOOTING GLASSES).
7PM, admin period, waivers, payment, King 33/Simunition introduction and overview
7:20-8PM moving and shooting training
8-9PM Force on Force Scenarios (These scenarios are something you will be use to in using a team of 2-3 people to gain a strong hold against the opposing team while they attempt to do the same to you)
Overview:
What you will learn is how to use the Simunition/FX training system, ammunition, weapons conversion kits (Glock & Sig, Stag M4 and Binelli shotgun) and protective equipment.
What you will gain in experience is "the next level" in your search for entertainment and or training; we guarantee that this type of experience is invaluable aside from the price of the class.
This type of training while fun teaches a lot of lessons of which a few are through a level of pain that is associated with the Simunition marking rounds upon impact on your body, second is that with the marking rounds you get to see where you hit your opponent as well they know where they were hit (no cheating) this is also a take home reminder that you could have performed your tactics to a higher standard to avoid being hit. This system is also used to validate your level of training, the less you get hit the better you are performing your level of skill and the more you hit your opponent proves the same lesson in a higher level of stress than found in "gaming".
We look forward to seeing you at Ground Zero Airsoft field.




The next class is scheduled for December 15 at 7pm. The cost is $50.00 per shooter that includes 15 round of Sim Ammo. You may purchase more if you like.
All participants must be prepaid and at least 15 minutes early to the Indoor CQB facility.
You may call the shop to pay by phone, or paypal at EMAIL
GZA Outdoor ZOMBIE GAME!!!
Fri Oct 05, 2012 2:02 am // 0 comments // Thor
SATURDAY OCTOBER 27TH 4:00pm-10:00pm
$25
ALL PLAYERS MUST HAVE A FLASHLIGHT
-Must have a flashlight
-No AEGs
-Pistols, shotguns and submachine green gas powered or spring guns and AEPs only
-semi auto only, no 3 round bust or full auto on pistols or SMGs
-players may only carry 2 weapons
-players may only carry 5 mags per gun , counting the one in your gun
-no melee weapons
-no grenades of any type.
-No tac gear or vests may be worn, only backpacks and holsters may be used.
-no camo may be worn, civilian clothes only
-Everyone will have a chance to be a survivor and a zombie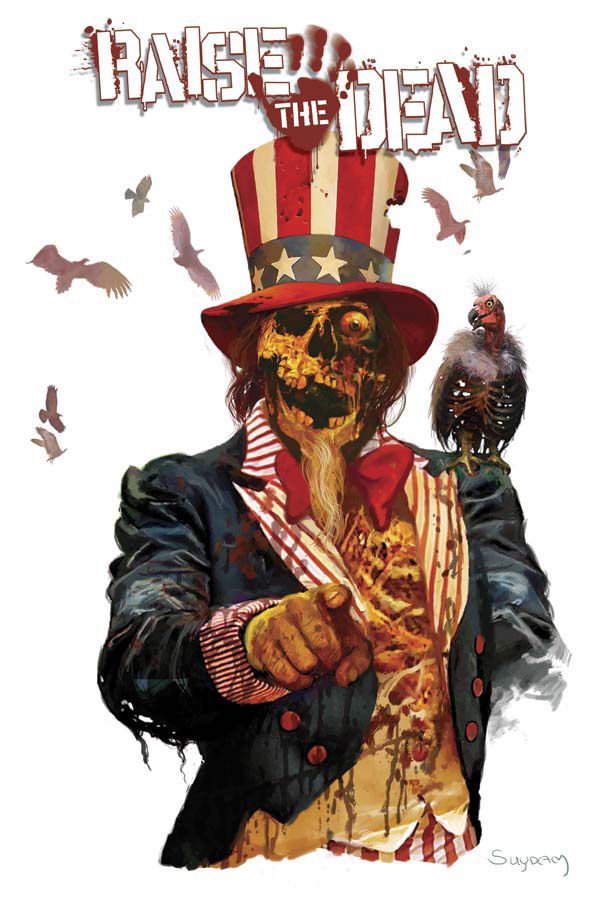 Zed Series #1 - Strategy Plus - Day Z Tribute 10-28-12
Mon Oct 01, 2012 9:37 pm // 14 comments // StratPlusAirsoft
Presenting the first of many this year:

Zed Survivor Series

Strategy Plus Airsoft
East Hampton Ct

Game Mission : This is a game for real survivor fans, you not only are sent out on your own in a field thats 165 acres, but all you have is a gun with little ammo. As you search around for food, water, ammo/weapons and other items, you must look out for zombies who want to kill you (mainly cause if they do kill you they now get to become a survivor). Now lets factor in that there are other survivors out there, some may work with you, others may just kill you and take your stuff, and some may play friendly only to kill you later on. What kind of survivor you are is your own choice, have fun with the paranoia....
Did i mention if you have a gun thats loud, each shot will bring more and more zombies your way, and let survivors know where you are? but dont worry, if you can run fast enough and avoid traps you may make it to a safe zone.
Also those who attend the Cromwell indoor CQB game on Saturday October 27th will be permitted a melee weapon or more ammo each time they start off as a survivor.

09:30 am Registration Open
11:30 am Briefing
12:00 pm Game Start
09:00 pm Game Ends

$25.00 Game Fee
$20.00 Entry for anyone who brings a zombie costume to wear during the game.

Prepare yourselves for a ultimate test!

You are one of several survivors. You must raid buildings, scavenge, and be stealthy to survive. Survival at all costs!
All players must have eye protection. Zombies are recommended to have face protection. All guns MUST be aimed at center mass.

Rules: Survivors
All players are required to bring a backpack containing only one bottled water.
Survivors are given the option to bring a pistol with them. Only one mag can be loaded at the beginning of the game. NO AMMO CAN BE BROUGHT ON THE FIELD. Failure to comply and you will be asked to leave.
Survivors are not obligated to work together, you will be tested on your trust skills. If you are shot by another survivor, you are now wounded and can only crawl for 2 minutes. Once the 2 minutes are up and you survived, you are free to move again. During that time your gear can be looted.
If a player is infected by a zombie they will hand over their survivor ID to the zombie who killed them. And their backpack contents will be dumped in the place they died.
A survivor can only be killed by zombies.

Rules: Zombies
Zombies can run.
Zombies will be given Hazard stickers to be placed on survivors to infect them.
If shot, zombies must take a knee for 1 minute.
The zombie who places their sticker on first, gets the Survivor ID
Zombies can not communicate verbally. You are welcome to make noises to intimidate and draw attention.
Once a zombie is shot, the zombie player must stop chasing survivor and wait out 2 minutes.

Game Rules:
There is no limit of times a zombie can become a survivor.
THERE ARE NO BREAKS, players on both sides will be responsible for lunch and dinner.
Come prepared, you will be running around the woods all day as a zombie, wear appropriate footwear.
Game starts promptly at 12 and ends at 9. Players will be allowed to leave the field, but survivors will be searched before entering back into the game to assure they dont sneak anything on.

Zed Store:
Players will be given fake currency for the game when they enter. By finding more money on the field, you can save up some cash to buy weapons and equipment for the game.

Weapons:
Spring airsoft guns
Sniper rifle
Full Auto MP5
Shotguns
Nerf Weapons

Accessories:
Camo Nets
Food/water
Bags of Bbs
Flashlights
Glow sticks
Binoculars
Extra life (Rare, only 1 on field)

MORE TO COME!